Annual online event free to attend celebrating Oregon filmmaking
The Oregon Media Production Association, better known as OMPA, is hosting its annual Showcase & Awards ceremony online and open to the public for free on Tuesday, Jan. 28 from 5-7 p.m.
Advanced registration is required to participate in the event, which will involve numerous featured guest speakers, prestigious awards for achievements in film in Oregon, and film projects completed in 2020 in Oregon — including several highlights from Klamath Film.
To RSVP for the online broadcast simply fill out the form at the following link:
https://ompa.z2systems.com/np/clients/ompa/eventRegistration.jsp?event=603&mc_cid=2672c629c7&mc_eid=bdfa021399
Access to the broadcast is free online, with a small donation requested to aid in the ongoing support of the film production industry in Oregon. The ceremony and video highlights will include a review of projects and how the industry adapted to the Coronavirus pandemic alongside some of the industry leaders in Oregon honoring the recent past as we move into 2021's prosperous film future.
Featured speakers include: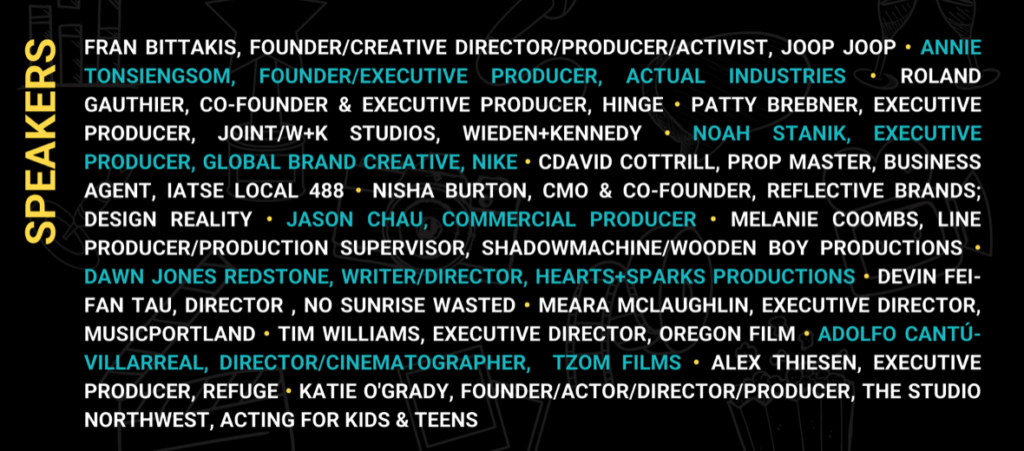 RSVP for online access to the OMPA Showcase and Awards Show is available here:
https://ompa.z2systems.com/np/clients/ompa/eventRegistration.jsp?event=603&mc_cid=2672c629c7&mc_eid=bdfa021399