Animated / live action films to be screened at Ross Ragland Theater, documentary series available on-demand
---
IF YOU GO:
WHAT: Klamath Film presents 2021 Oscar Nominated Short Films
WHEN: Saturday, April 17, 6 p.m.
WHERE: Ross Ragland Theater, 218 N. 7th St.
COST: $15, or $10 with an active Klamath Film membership. Tickets through Ross Ragland at www.rrtheater.org
ONLINE: On-demand programs of the three categories (animated, live action, documentary) are available for $12 each, or $30 for all three. Visit https://klamathfilmoscars.eventive.org/welcome for ticket options
---
The 93rd annual Academy Awards take place on Sunday, April 25, but YOU can see all of the nominated short films a week early when Klamath Film presents the animated and live-action nominated shorts on Saturday, April 17 at 6 p.m. at the Ross Ragland Theater. Tickets to attend are $15, or $10 for active Klamath Film members. If you would like to become a Klamath Film member please click here.
The event will not include the documentary shorts category nominated films, but documentaries and the animated/live action films will also be made available on-demand for $12 for each category, or $30 for all three now until the Academy Awards.
While traditional blockbusters and major studio films get the majority of headlines heading into the Academy Awards, short films – typically recognized as films under 40 minutes in length – are often missed by the general public due to limited capacity for distribution to theaters and streaming services for such films. Klamath Film has for years prepared film fans in the Klamath Basin for awards night through a presentation of the nominated short films in collaboration with Shorts TV and Magnolia Pictures.
The Ross Ragland Theater will be lavishly decorated to mimic a walk down the famed red carpet made famous by the Academy Awards, as well as historic aspects honoring the 93 years of celebrating the best in filmmaking. Further, an Oscars trivia competition will precede the program.
The event is expected to last around 3-4 hours, with a short intermission between the animated and live-action programs. The films span the globe, representing film productions completed in the United States, Palestine, Israel, France, Germany, Iceland, Norway, and the United Kingdom.
A list of nominated films for the 2021 Academy Awards appears below.
---
ANIMATED PROGRAM (Approximately 100 minutes)

RATING: PG-13
In IF ANYTHING HAPPENS I LOVE YOU, parents mourn their child, killed in a school shooting. GENIUS LOCI contains some "shits" and "fucks," smoking, and very brief nudity. The program overall, while excellent, deals with some tough issues and a few of the films are not suitable for children under 12.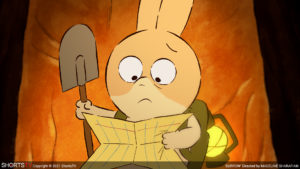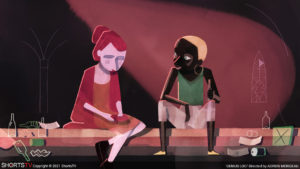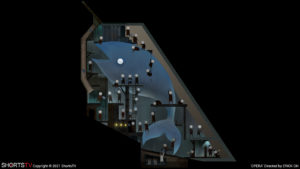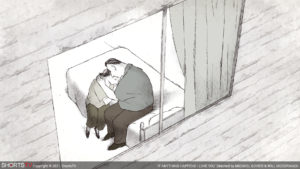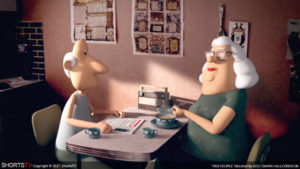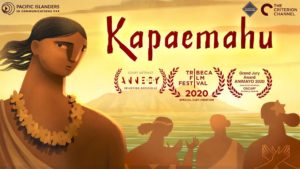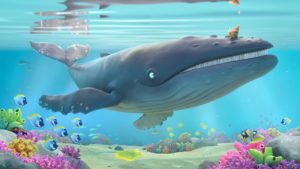 ---
LIVE-ACTION PROGRAM (Approximately 130 minutes)
RATING: R
Adult themes and language. One of the better Live Action programs in recent years.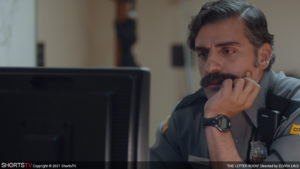 ---
DOCUMENTARY PROGRAM (Approximately 136 minutes)
Available only as an on-demand program — documentaries will not be shown at The Ross Ragland Theater program
RATING: R
The Hong Kong protests, Black history, the Holocaust. Please note that HUNGER WARD is a very intense look at child hunger in Yemen and the program is very much not for young audiences.